Document Retention Requirements Keep or Shred?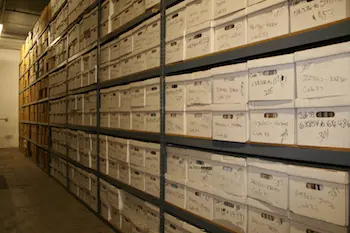 As another year comes to a close, it is when businesses typically evaluate which documents need to be retained for another year and which can and should be securely shredded.
Data security best practices that include active document retention and destruction policy is critical for any business and must be considered a priority.
With the complexities of document management, what organizations keep, and what they destroy must involve well-conceived document retention guidelines that are appropriately managed.
The primary focus of managing this information is based on the ongoing need to secure financial and other confidential information against theft or unintended/unauthorized release.
Managing data security by following the appropriate document retention guidelines – as well as the appropriate destruction of company documents – is important for the following reasons:
The retention of an infinite number of documents may become both expensive and impractical. The potential expenses relating to storage and management of these documents alone may be prohibitive.
Legal and regulatory requirements mandate the retention of certain documents for minimum periods of time, as well as the destruction of certain documents once their purpose has been fulfilled.
Written document retention guidelines formalize a company's protocol for saving and shredding documents received and/or created during the course of business.  The principle behind any document retention program is that only useful records should be retained, and only for the time during which their retention is useful or required by law.
Tips for Developing and Maintaining a Document Retention and Destruction Program
A good starting point is to define what constitutes a "business record" and a means of categorization. Records are created for a variety of reasons, but regardless of the reason a record is created, there is a useful life of that record.  Having a definition and a means of categorizing documents will make operational record-keeping decisions easier and more efficient.
There should be a clear schedule identifying the minimum and maximum retention periods for all documents covered within the program.
The program should be documented and appropriately communicated to enhance understanding, limit confusion, and increase efficiencies.
There should be a framework for the administration of the program to include training and education, assigning monitoring responsibilities, capability assessments, and a schedule for updating the program so it reflects current legal requirements and business needs.
Appropriate security and privacy controls must be established to ensure the protection of sensitive/confidential documents.  This would include security of the record storage medium as well as the establishment of procedures when such documents are destroyed.  Protection and control should be of paramount concern up to and including document destruction.
Many documents eventually outlive their purpose and retaining them puts you at risk of a security breach and non-compliance with today's privacy legislation.  Be sure to follow your document retention program guidelines and have documents securely shred when they reach the end of their lifecycle.
---
If you do not have a document retention program, but you want to develop your own, the following websites will provide guidance on federal and state requirements:
National Archives and Records Administration
For a Listing of All-State Archives
If you need assistance in developing a document retention program, consult your legal counsel, accountants, and/or a professional document management company.
Commonwealth Document Management offers a full range of services in conjunction with record retention and destruction :
To find out more about our services or to schedule your year-end record purge shred, please contact us at (434) 797-2459 or by completing the contact form on this page.