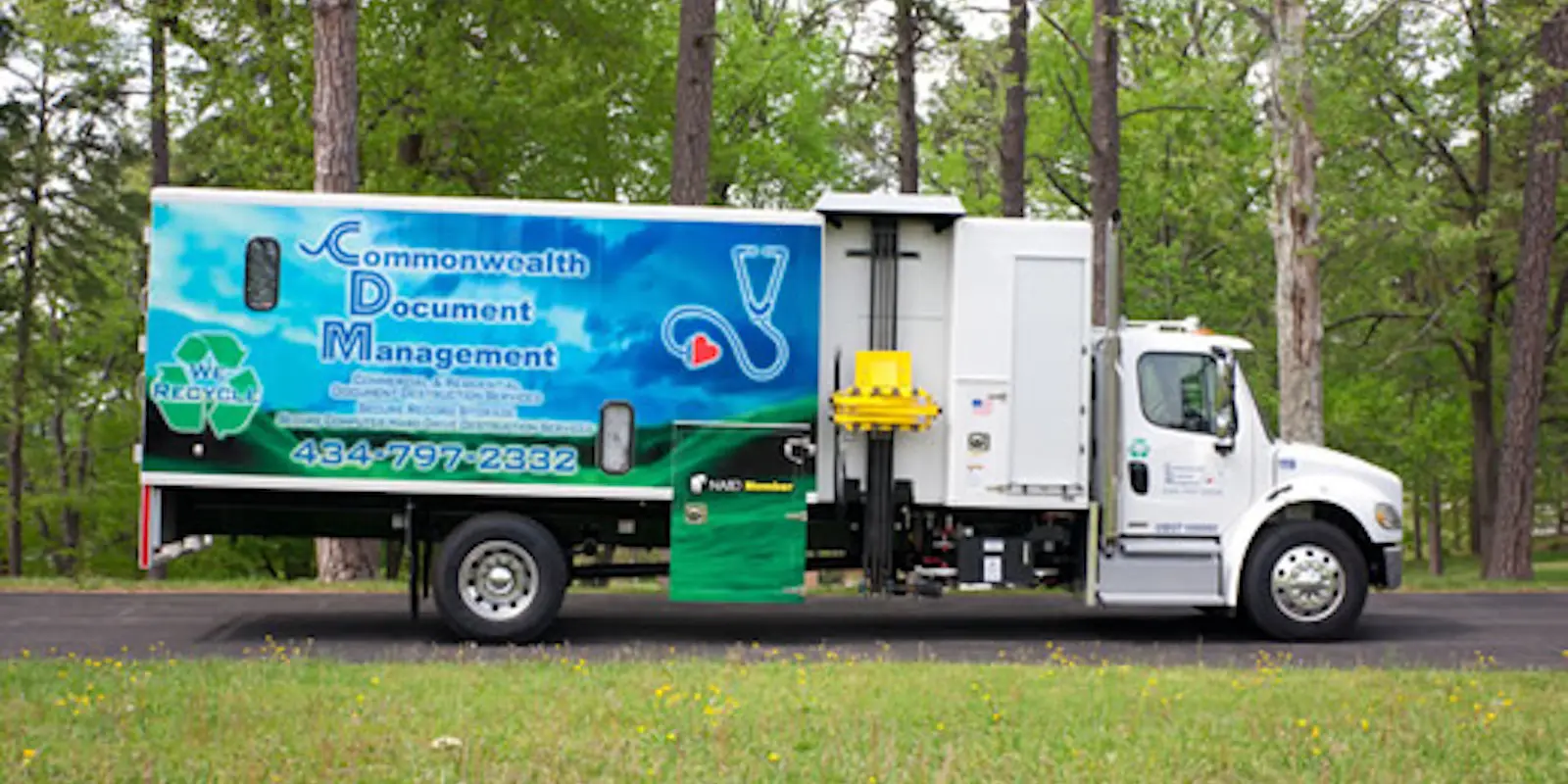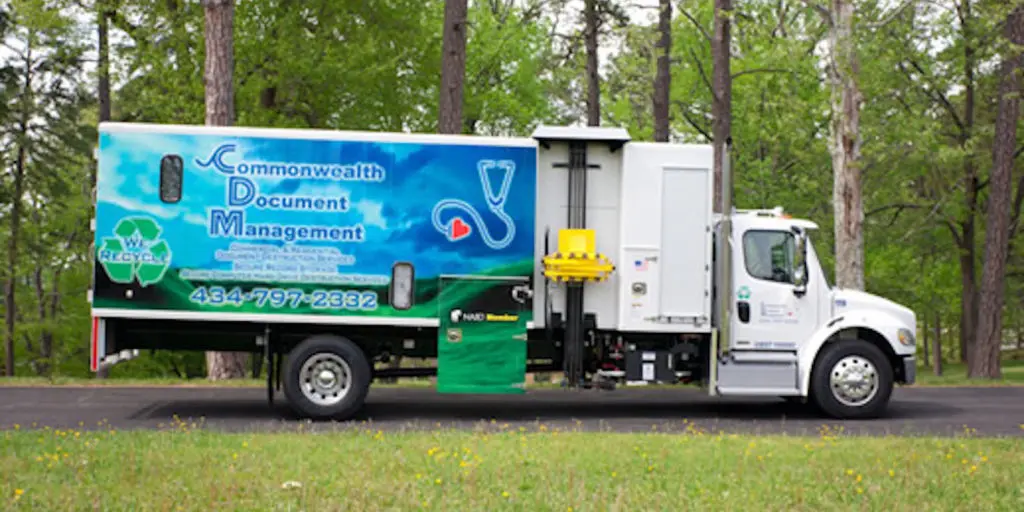 Scheduled Shredding: The Simple Approach to Ongoing Document Destruction
Failure to comply with legislation like the Gramm-Leach-Bliley Act, HIPAA and HITECH could cost your business from $100,000 to $1 million—or even more when all is said and done. Commonwealth Document Management can help you avoid heavy fines and legal settlements with our recurring scheduled paper shredding services. We make it easy and cost-effective to securely dispose of your sensitive and confidential business information.
Scheduled Shredding Helps Protect Your Company
With our scheduled shredding and destruction services, Commonwealth can help you comply with privacy protection laws and regulations, avoid costly penalties, and protect your company's reputation. With data theft on the rise, it's more important than ever to ensure that your document shredding is done properly. Employing a scheduled shredding service can help you immediately secure your sensitive information.
Clients throughout Virginia and North Carolina trust Commonwealth to support their scheduled shredding service requirements.
Security at Every Step of the Shredding Process
With Commonwealth's scheduled destruction services, you get the peace of mind that comes from knowing your daily documents and paperwork are being destroyed and recycled in accordance with industry best practices. Our process ensures complete security and compliance through four key steps:
Destruction Bin or Console Delivery: We deliver locked destruction bins or consoles to your business for you to fill with your documents. These tamper-resistant containers are bar-coded, scanned, and tracked through every stage of destruction.
Scheduled Service: Our drivers arrive at your location according to the schedule you set up with us. This can be daily, weekly, bi-weekly or monthly. We empty your containers or consoles and destroy the collected documents on site in our shred trucks. We are rigorous about maintaining an unbroken chain of custody for your documents throughout the shredding process.
Disposal and Recycling: All shredded material in the shred truck is mixed with shredded material from other businesses, making reconstruction impossible. It is then baled and sent into the recycling stream where it is pulped and recycled into new paper products. We recycle 100% of the paper we shred.
Certificate of Destruction: If you would like proof of destruction for your records, we'll provide you with a Certificate of Destruction after each shredding service.
Scheduled Shredding Services You Can Trust
At Commonwealth Document Management, we take every precaution to ensure your sensitive media and documents don't fall into the wrong hands. To protect your information, we:
Only hire drivers who pass strict background checks and undergo regular drug screening
Use only the most advanced locking destruction bins and consoles to keep your documents secure until destruction
Outfit all of our vehicles with GPS tracking systems that we monitor via the web
By taking these and other precautions, Commonwealth offers your business the convenience of professional paper shredding while safeguarding your confidential information.
To request a recurring paper shredding or recurring services quote, please call us at (434) 797-2459 or complete the convenient form on this page.
We look forward to serving you!